Overflow pools work differently than traditional pools with skimmers. Nonetheless, it is extremely crucial to ensure the water in the swimming pool is clean and healthy at all times. A zero edge pool design helps to clarify the construction of the pool.
Infinity pool schema: what is it?
Diagrams of overflow pools are not detailed drawings, but give a general idea of how the pool works. From exiting the main pool to returning through the inlets, it shows water flow. Flowing from the weir channel into the catch basin, pool water is sucked up by the filter pump and sent to the filter. Disinfection of water is achieved through electrolysis or another water treatment system. This means that the water in the swimming pool is perfectly clean and filtered.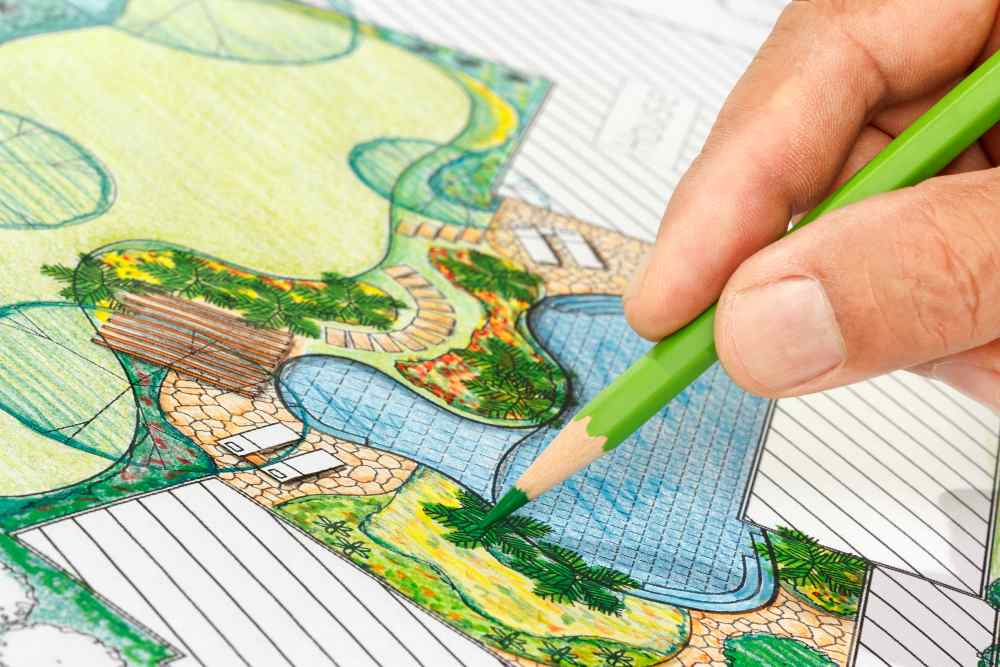 The mains mistakes in overflow pool diagrams
A zero edge pool or negative edge pool schema may be flawed for a number of reasons. A lack of understanding of how these special reinforced concrete pools work often results in the same mistakes being made.
It is not advisable to oversize a catch basin
Balance tanks are necessary for in-ground and semi-in-ground overflow pools. There are several factors that are considered when calculating its volume, not just the amount of water in the pool. It is common to hear about 10%, which is generally too high. It is possible to save money by building a smaller catch basin.
Return inlets positioned incorrectly
They are placed in the bottom of the pool or on the walls, and their location must be carefully chosen. Pipes connect the pool and the filtration system installed in the plant room. A lack of jets results in poor water circulation and makes pool maintenance difficult. There is a close relationship between the flow rate of the filter pump, the number of inlets, and the number of parts to be sealed.
Poorly designed overflow profile
Most affected are inground pools with partial overflows on one side, i.e. infinity pools. Rather than a coping stone, a weir allows water to flow into a channel below the pool. A uniform thickness of water along the overflow edge will create the desired illusion.
Recommend a second pump for your pool
Many pool builders recommend this type of pump, called a booster pump. In spite of the fact that it guarantees a significant volume of water draining out of the pool, it is not always justified. Installing a second hydraulic circuit and a bottom drain in the catch basin will add an additional cost to your pool estimate
Not anticipating your pool's evolution
 When building a private pool, some equipment and fittings may seem inaccessible, such as a heat pump, a counter-current swimming system or an immersed cover. Budget evolution should be considered in a well-designed schema or drawing. It is thus possible to install the system at a later date.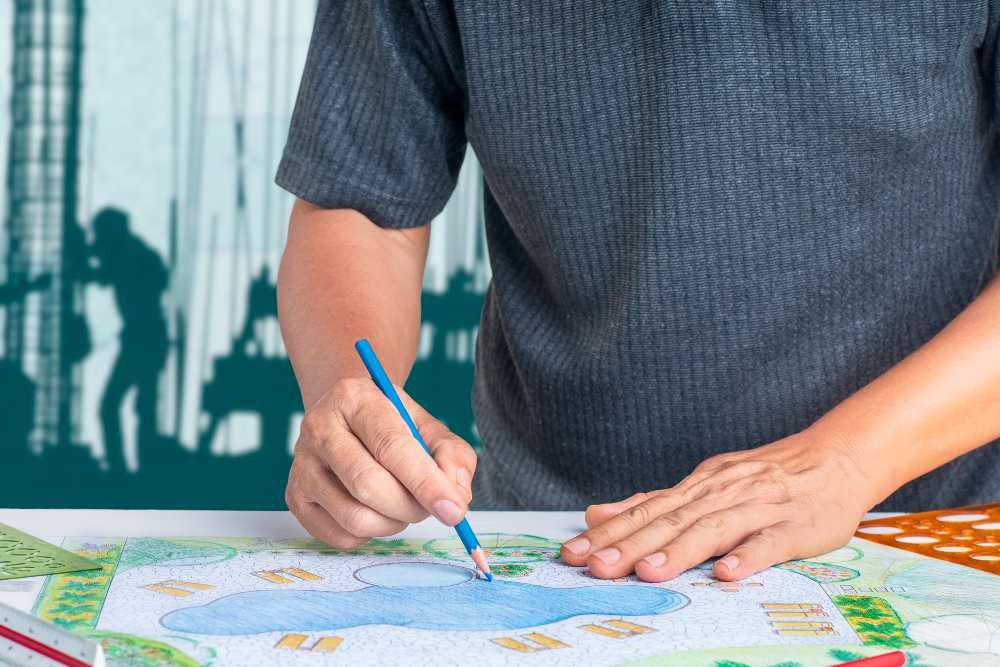 Infinity pool schemas: how to avoid mistakes?
If you are considering building a rectangular or freeform pool, professionals can help. Some specialize in concrete pools, while others specialize in polyester shell pools. Filtration for infinity pools is discussed in many forums, but the advice often falls short of quality.
A drawing or diagram of the overflow pool
You may be satisfied with a diagram or opt for detailed plans, depending on your needs and knowledge of infinity pools and deck level pools.
Overflow pool diagrams are intended for whom?
A diagram illustrates the general installation of a reinforced concrete pool. The in-ground pool's size is indicated along with a view of the pool and filtration system. It is sufficient to prepare a preliminary declaration of works and to have a pool builder construct the pool.
Do you need detailed plans?
A detailed plan is essential if you are planning to build your pool out of poured concrete, shotcrete, or concrete blocks. Detailed cross sections and drawings of the pool bottom, submerged deck, overflow profile, stairs, and more are helpful in pool construction. A complete hydraulic system layout shows where the bottom drain, inlets, and other parts should be sealed. Plant room installation plans give a clear picture of where the pump, the filter, the disinfection, as well as the valves and electro valve are located.
MORANA CONSEIL goes beyond simple overflow pool diagrams
You deserve tailored support when building the pool of your dreams. Therefore, MORANA CONSEIL offers you assistance when it comes to building a free-form pool or a rectangular pool, whether it is an in-ground or semi-in-ground pool. At the price of a standard pool, you can bathe or swim in a custom-designed pool.
Ask them for a free quote