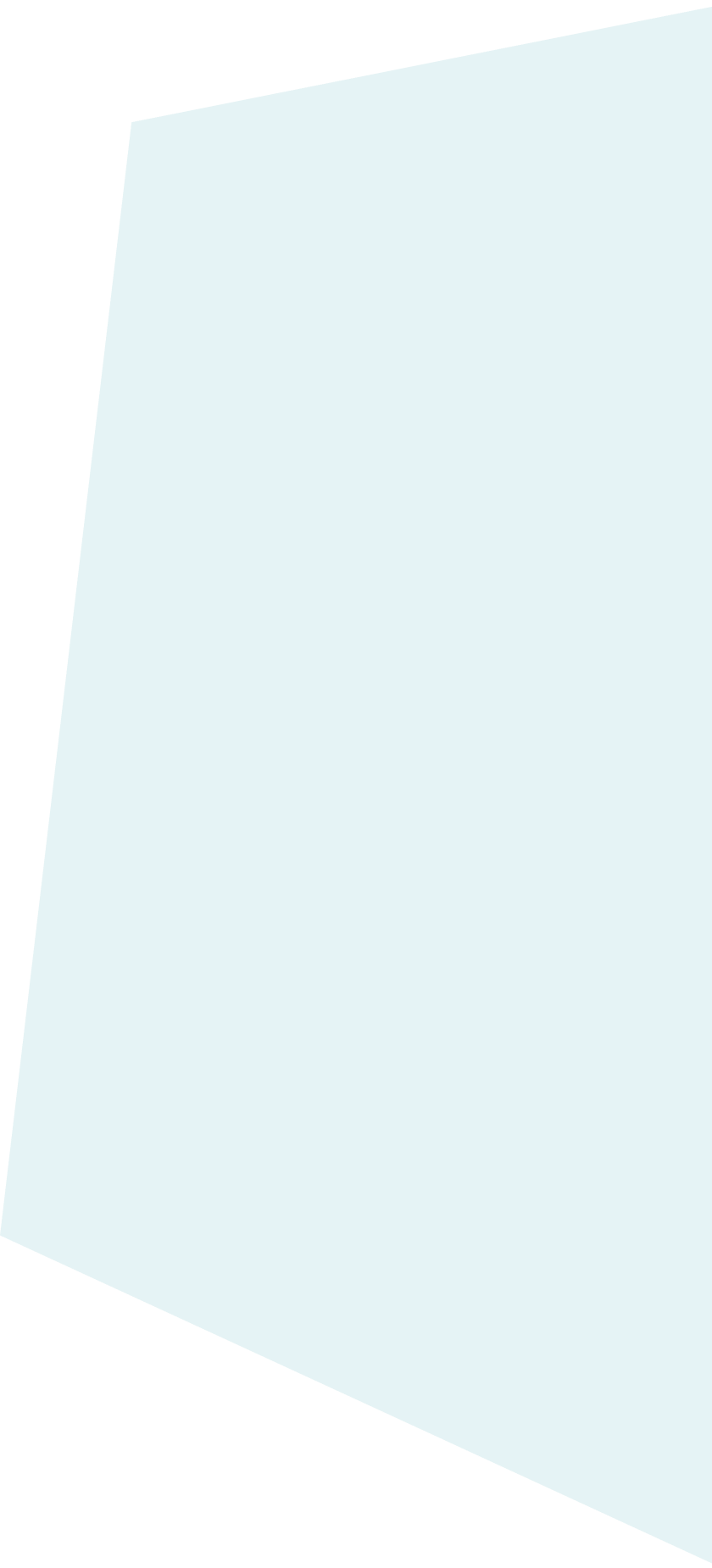 With us, customers build their overflow pools in France and around the globe 
Swimming pool

experts
We share our experience
and know how with you
Exclusive 

design
We consider your project and,
we integrate your pool into your living space
Tailor made

drawings
By an innovative working method,
we optimise the design of your pool
Project

monitoring
We support you wherever in the world
you wish to build your pool
Expand your horizons with a custom-made infinity pool
With an infinity pool, you can beautify your garden and enjoy a pool that is both practical and aesthetic at the same time. While building a skimmer pool has become relatively easy, constructing an infinity pool remains still a challenge. We offer you worldwide support to help your project succeed.
As soon as the first warm days arrive, a pool becomes a convivial place where people gather to swim and have fun. We respond to this requirement with our design mission by offering clients a customized solution: study of the pool shape and type of overflow, interior pool configuration, respect for the land profile with the possibility of creating levels, and development of the surroundings (decks, pergolas, summer kitchen, etc.).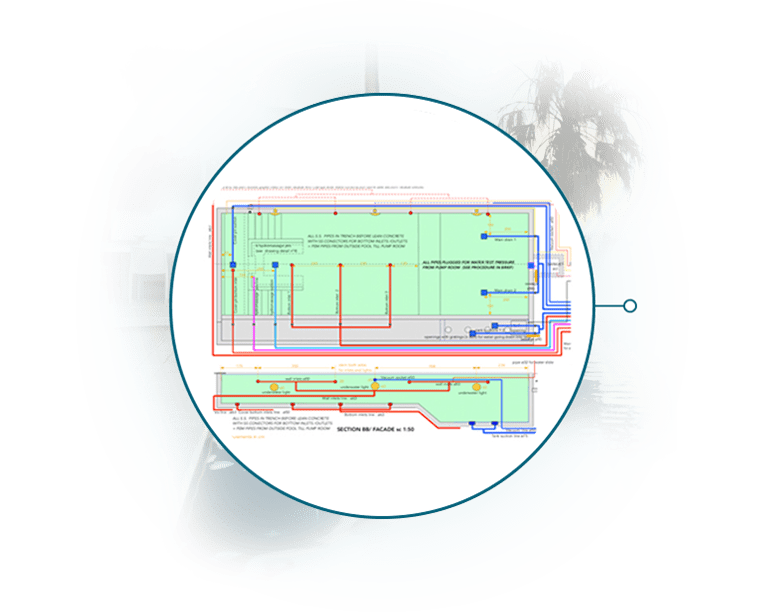 We put a lot of emphasis on the quality and clarity of our plans. In order to enhance the aesthetic appeal and understandability of hydraulic networks, we differentiate them with colors. This innovative approach allows non-specialized craftsmen to carry out the work without requiring special qualifications.
No matter where in the world you build your pool, we assist you before, during, and after the construction:
Providing a list of equipment and materials for the work;
Review of the quotes provided by the companies;
Online or on site supervision of the works;
Assistance in setting up your pool;
Pool remodeling…
The services we provide cover all aspects of swimming pool design and construction under one roof: infinity pool architecture, hydraulic engineering, and assistance to project owners.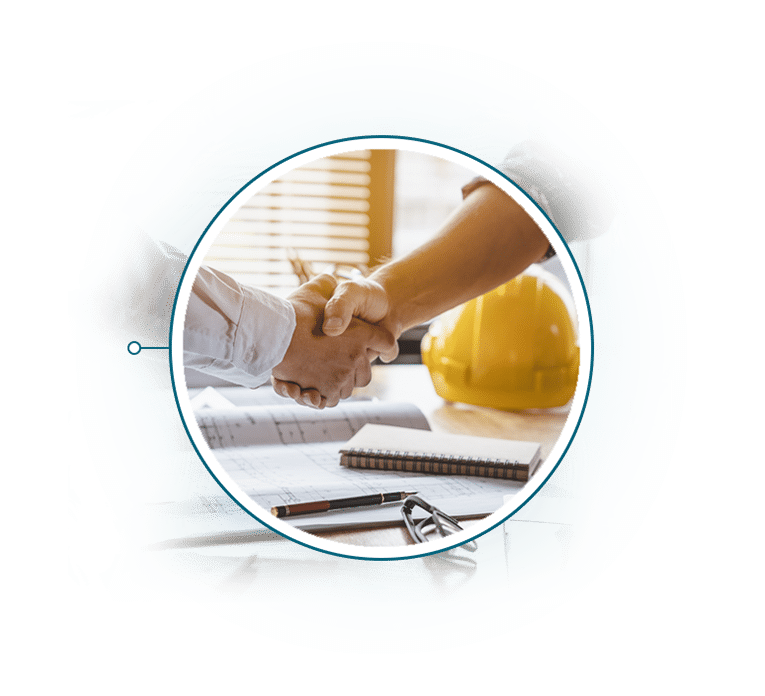 Keep your budget on track and monitor your pool project
You will have us at your side during every step of the process to prevent unnecessary headaches and money loss.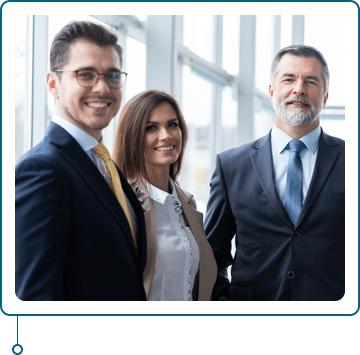 You don't need an architect, he doesn't have the same background as ours. By having us design the pool construction plan, you are going to save a lot of money and have complete control over the work.
You can reach us at any time. Do you have a question, a doubt, need some advice? Contact us and send us your photos wherever you are. We will check for correct work execution, identify any errors and provide you with the necessary recommendations.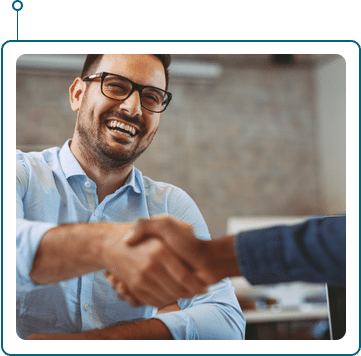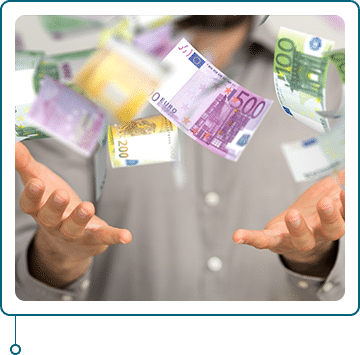 You save 15% to 50% compared to what a regular pool builder would charge for such a project.  No need to break  the bank!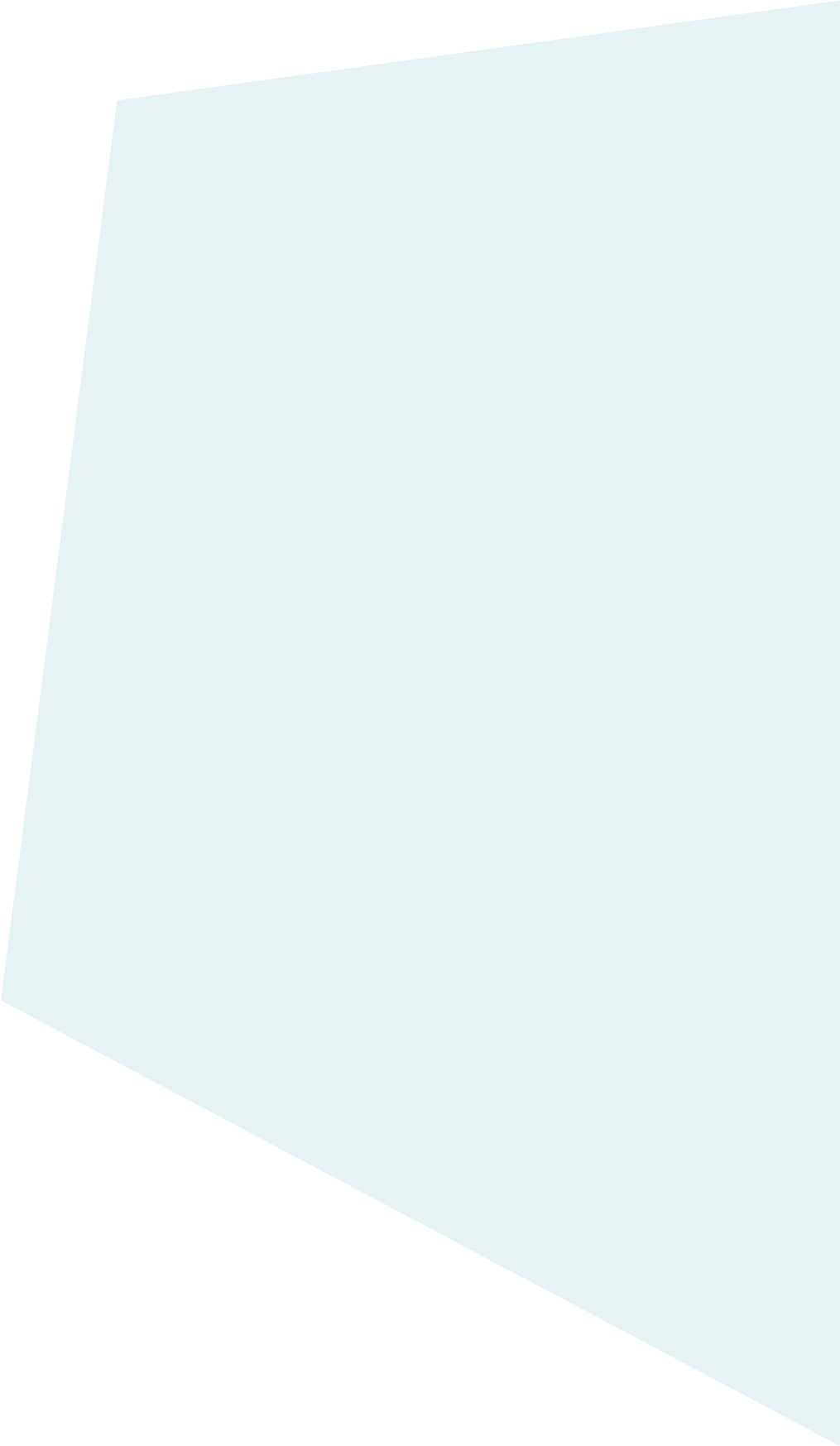 Catherine & Serge Morana, infinity pools specialists from 1990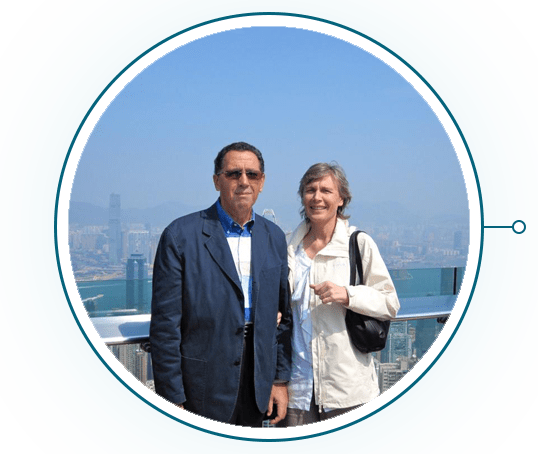 The infinity pool has been a passion of ours for over thirty years. For the past few years, we've devoted our know-how and experience to assisting those interested in building one. Initially we were pool builders, then designers and consultants in France and abroad, now we specialize in pool architects, hydraulic engineers, and project managers. In our lifetime, we've traveled to many countries in the Middle East, Asia and Africa and have discovered some of the most distant cultures in the world. These experiences have provided us with a fresh perspective on the world, which has enriched our ingenuity and helped us develop a revolutionary concept that we are proud to offer today.
What our customers ask us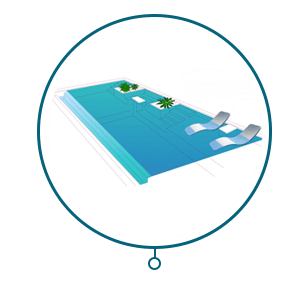 I absolutely do not want to take care of the work on my swimming pool, so I will entrust the construction of it to a pool contractor. Unfortunately I can't get a project that I like: shape, enhancement of space, … ¦ Can you propose me a design?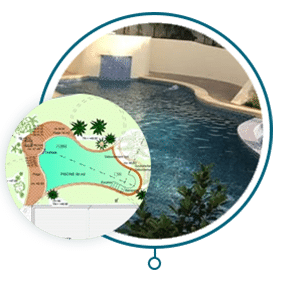 My house in Ivory Coast has a garden dotted with trees that I wanted to preserve. I was planning to build the pool around them, but the area available was not huge. Your plan solved the problem, and I managed to get the pool built with the help of local workers.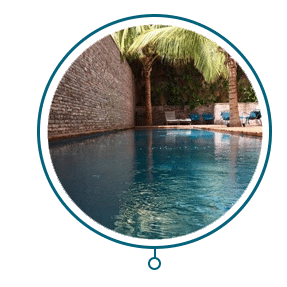 Even though I had no specific problem with my regular pool, I wanted to modernize it by creating an overflow and adding options like heating and automatic disinfection. Your project exceeded my expectations in all respects.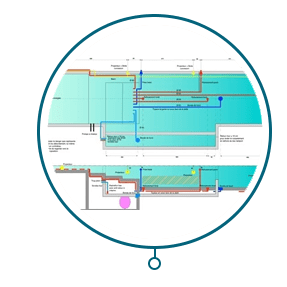 As part of my construction business, I am building an infinity pool. Masonry is no problem, but I'm not sure how to install the filtration. I need a drawing that shows pipe routing and another diagram that shows the filtration in the plant room.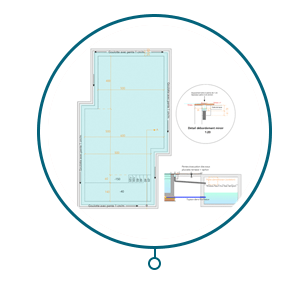 It is my pleasure to consult with you on a project I am doing in the Comoros. Since there are no pool builders on the Comoros, the project will require project design, execution drawings, and remote site monitoring. How can I get in touch with you?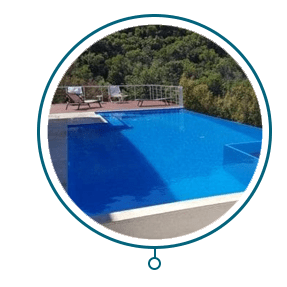 For a brand new house in Montenegro, my architect designed an infinity pool. He failed to provide any information regarding the construction or plumbing, but with your drawings and advice, could I build the overflow pool?
Why should you make your infinity pool with us ?
Instead of an architect, talk to us?
Swimming pool concept plans are usually provided without the "hydraulic engineering": i.e., a plan of the pipes leading from the pool to the plant room and piping and fittings inside the plant room. Architects do not have the necessary training and experience in that area.

In this case, you will have to hire a swimming pool contractor to build your infinity pool.
By using us, you can ask the companies that build your home to also build the swimming pool, giving you great savings and complete control over the construction process.
Why not let us design your pool?
As a result of all the years we have spent building overflow pools all over around the world, we have gained a great deal of experience in this field.

When we worked in low-skilled countries, we developed tools, plans, and descriptions that were simple to understand for neophytes. Our documents are highly didactic. Furthermore, we chose not to increase our structure. You will always deal with us throughout all phases of the collaboration as that is how we see working together.
Our fees vary according to the size of the project. We can provide an accurate quote for our services if you send us a description of the desired pool and a plot plan.

Choosing the services that you need is completely up to you since we offer a la carte service.
Savings you'll see during swimming pool construction will wipe out the cost of these services.