SWIMMING POOL PLANS AND ADVICE
Building the infinity pool of your dreams has never been easier.
Why do swimming pool drawings?
Having plans for building a swimming pool makes sense, and you are right. Usually, architects, general contractors or pool builders only provide their clients with a sketchy pool plan. Therefore, only a general contractor can build a pool. It's expensive, and you have fewer options regarding construction methods, materials, and equipment, etc.
However, you can take charge of your pool project. You'll have to spend some time on it, but we promise it's worth it. Find out how you can get involved and what you'll get from it here.
You are afraid of not understanding our drawings; they have been designed for an easy understanding, even for neophytes of the infinity or zero-edge pools. You are afraid of not having the skills; if necessary, we will be with you during the work.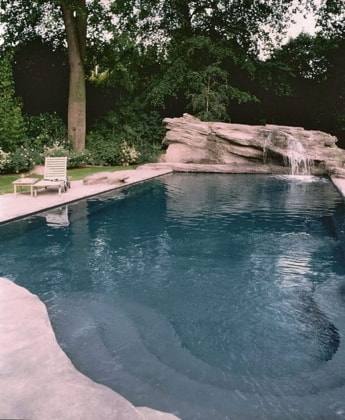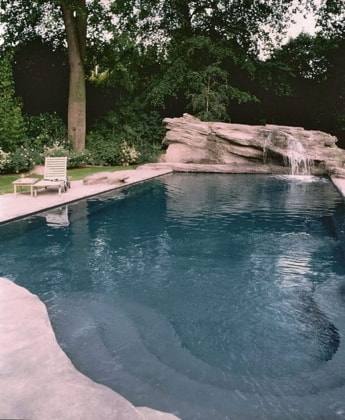 Your pool project is in your hands
Now let's show you our drawings designed to help you every step of the way in ensuring the successful completion of your pool project. It's like unlocking a treasure chest full of goodies – all that's left is to pick and choose which ones you want. Furthermore, we provide a complete list of filtration equipment for use in both the swimming pool and pump room.
After your pool's done, you'll clearly understand how it works; the hydraulic plan show where the pipes are and the pump room drawing shows all the valves and equipment.
Discover all our plans by clicking the tabs.
Here's a set of overflow pool drawings
Steps in completing swimming pool plans
FAQ about our swimming pool drawings
You don't need as many details in your swimming pool drawings.
The basic formula is for you if:
You want a rectangular pool project of a moderate size.

You're familiar with masonry and pool plumbing.

You hire a general contractor or a pool builder, but you want to be in control.
This formula's pros and cons :
We're cheaper, but the company doing the work could charge more.

We show you the locations of the parts to be sealed, but without measurements.

The piping layout is not indicated with precision

We don't provide a plan of the pump room, just a schematic