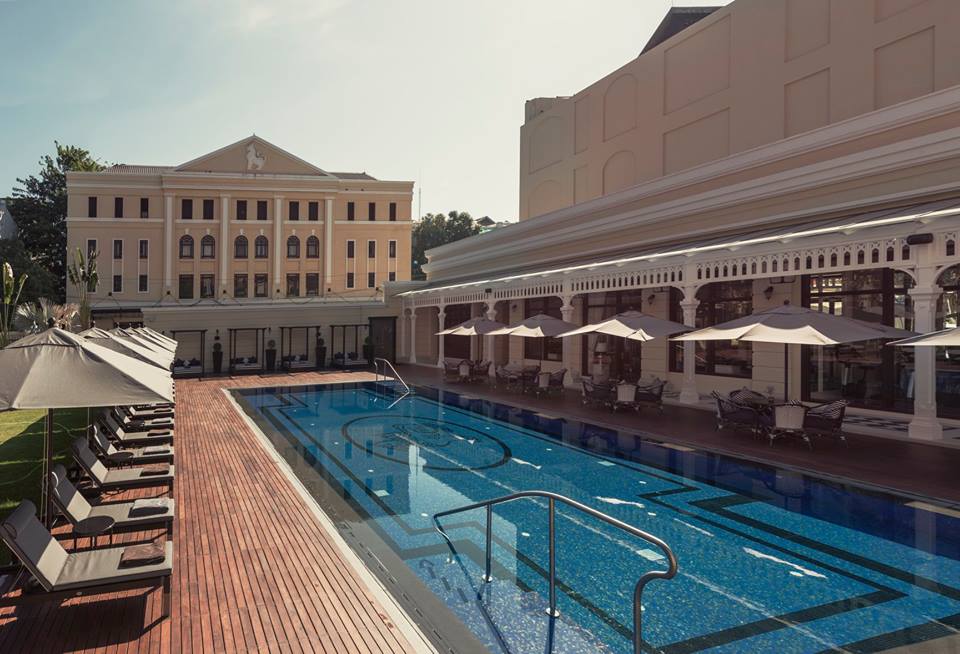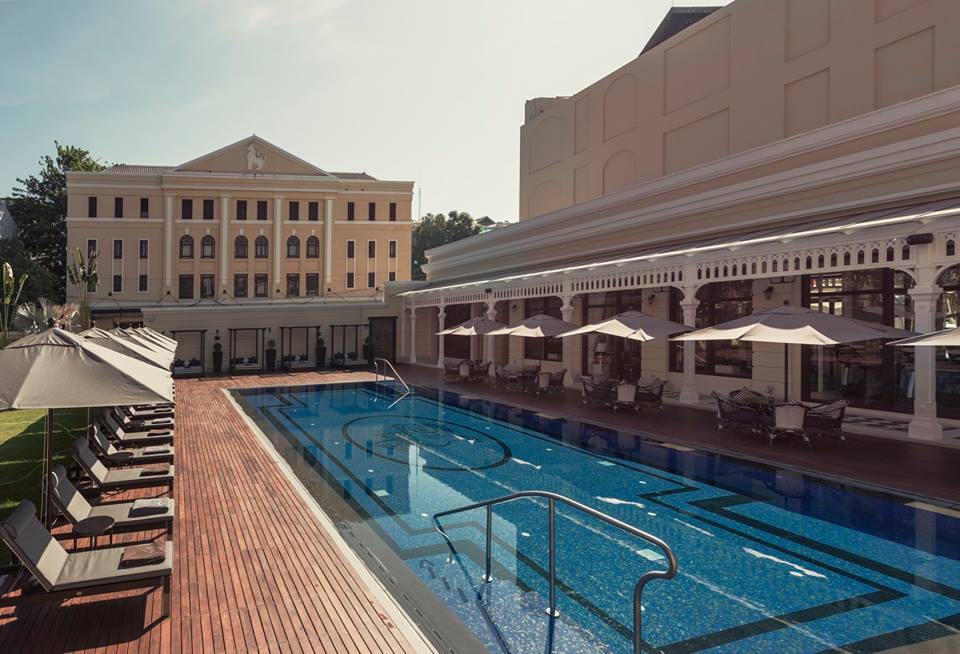 As part of its complete renovation, this luxury hotel wanted to offer its privileged clientele a swimming pool worthy of the establishment's standing.
This 18 x 8 meters deck level project was the subject of a global study carried out by a Thai architectural firm, so we had no say in the design. We produced all pipes layout and have supervised entirely the construction works done by local companies.
The construction is made of reinforced concrete and the interior is tiled. The bottom of the pool is decorated with the logo of the hotel chain.
The biggest complexity of this project was not in the realisation of the drawings but rather in the timing and the climatic conditions imposed.
Indeed, an inauguration date was planned by the large Chinese group, owner of the premises, but delays in the renovation of the buildings had postponed the beginning of the work on the swimming pool. It was therefore necessary to work in a hurry, i.e. 24 hours a day.
In addition, the rainy season and the proximity of the river caused many problems for the construction.
The masonry was done by a Burmese company that had never built an overflow pool. The plumbing and electricity were also done by local craftsmen.
The hydraulic system consists of three 25 m2/h filter groups. The water is disinfected by salt chlorinators.
In the end, we obtain a very beautiful deck level pool nestled in the interior patio of this remarkably renovated hotel from the colonial era. Our biggest regret: that the owners absolutely wanted to install the access ramps to the stairs. A proof that safety does not always fit very well with aesthetics..