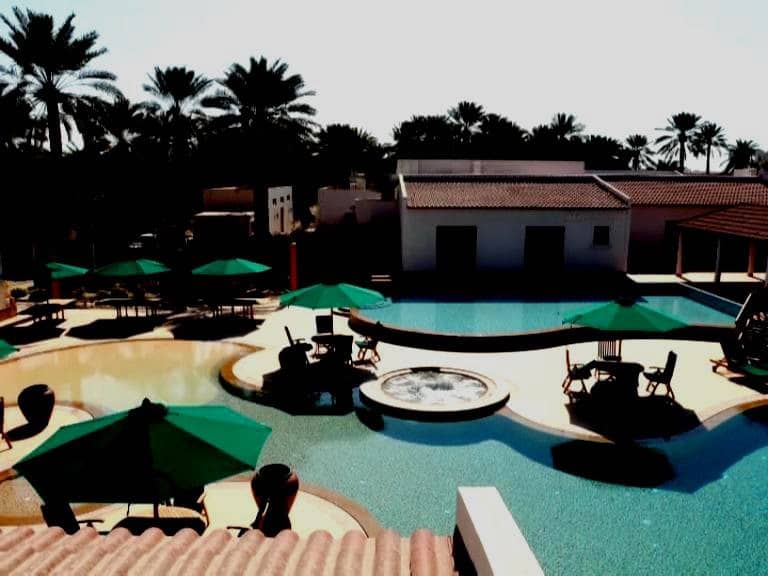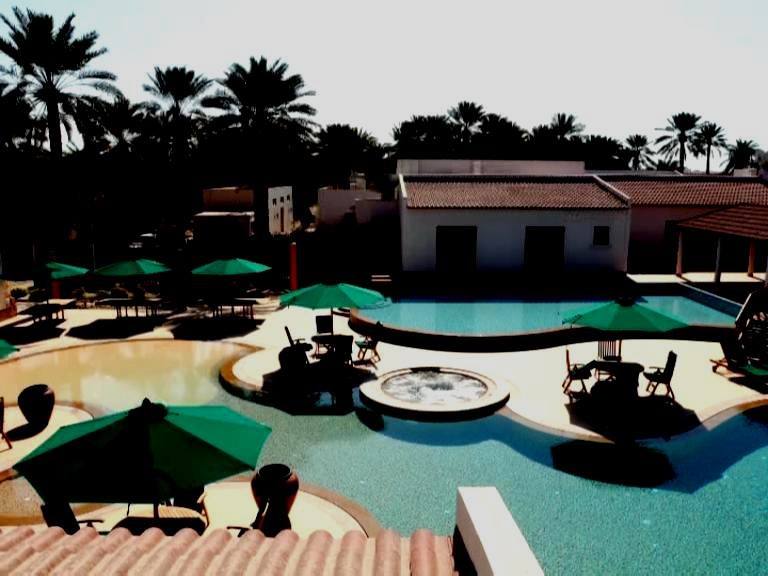 This pool and pool house were built according to our drawings for the owner of the Pepsi Cola factory in the Kingdom of Bahrain.
Having a very active social life, he and his wife wanted this "pool area" to accommodate a large number of people.
The ensemble consists of :
A free-form swimming pool with deck level overflow of 60 linear meters. Yes, the zéro edge overflow is not just for rectangular shapes, as is too often the case.
A children's pool raised above the main pool. The infinity overflow feeds a gutter connected to the same balancing tank as the main swimming pool
A jacuzzi
A pool house with a hammam
Our client wanted a large-scale project, unique in Bahrain, and it is true that the realization is more similar to a hotel pool than a private one.
The construction was done by a local contractor to whom we entrusted all the drawings. However, we supervised the work by going to key moments such as placing the pipes in the concrete slab, checking the level of the overflow, etc…
The main challenges of this project were :
The zero edge overflow wasmade with informal red granite stones that had to be cut on site to fit the curved shape of the walls
The very large number of pipes under the pool, especially due to the installation of an in-floor cleaning system. An automatic valve directs a powerfull flow of water to rotating pop-up nozzles.
The climatic conditions and the presence of sea water required an important drainage and a consolidation of the ground.
We regret that the client did not follow our advice regarding the landscaping. He decided to concrete and pave the entire area around the pool, whereas we had recommended that the green areas be left to reinforce the oasis effect of the free-form pool. Our job is to advise, but the final decision belongs to our clients.