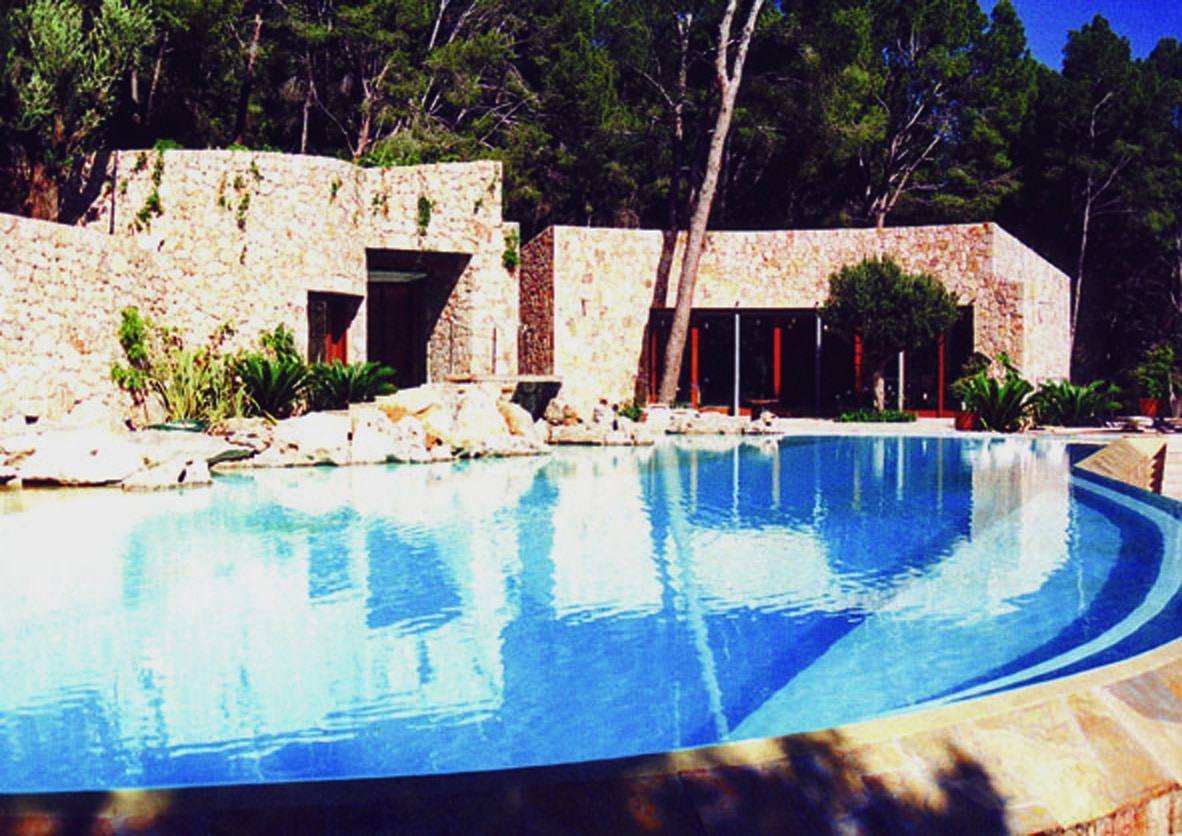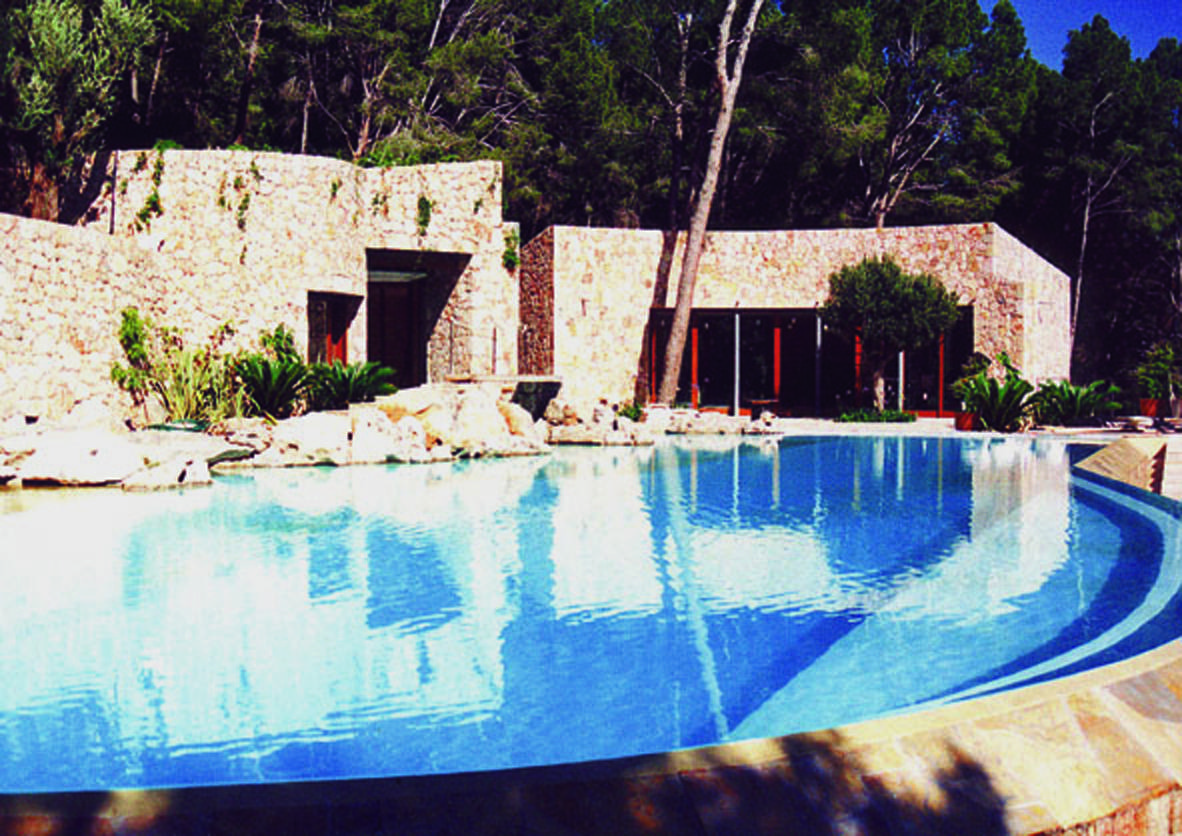 This pool was built in the late 1990s in the Balearic Islands for a well-known French personality. The project was extremely complicated for three reasons:
The large overflow pool of 20 x 8 m was to be built on the hillside; the pool structure required a particularly complex soil adaptation validated by soil and structural engineers.
Access to the site by a dirt track was very difficult; it was forbidden to use construction trucks and the entire pool and annexes were built with self-propelled concrete mixers.
Time constraints had been set because the owners were arriving on a specific date and did not want to be disturbed by any work.
The project was designed by an architect but we provided both the pipes layout and the site supervision.
The infinity overflow of 20 meters in a curved line overhangs the Mediterranean Sea. A bench has been installed along the overflow to enjoy this magnificent view.
With a ground planted with pines and a house of rustic style, beaches and the leading of the overflow in stone layed in opus incertum (crazy paving) was the natural choice.
The walls of the pool house located near the pool have also been clad with rustic stone.
The interior lining of the pool was made of fiberglass-reinforced polyester.
A few months after the work was completed, the owners asked us to imagine a solution to enter the pool from the pool house while swimming. So we created a small channel with a waterproof lock at the entrance of the building.
We are proud of this pool, which was both a technical challenge and a logistical challenge to meet the commitments of the schedule.