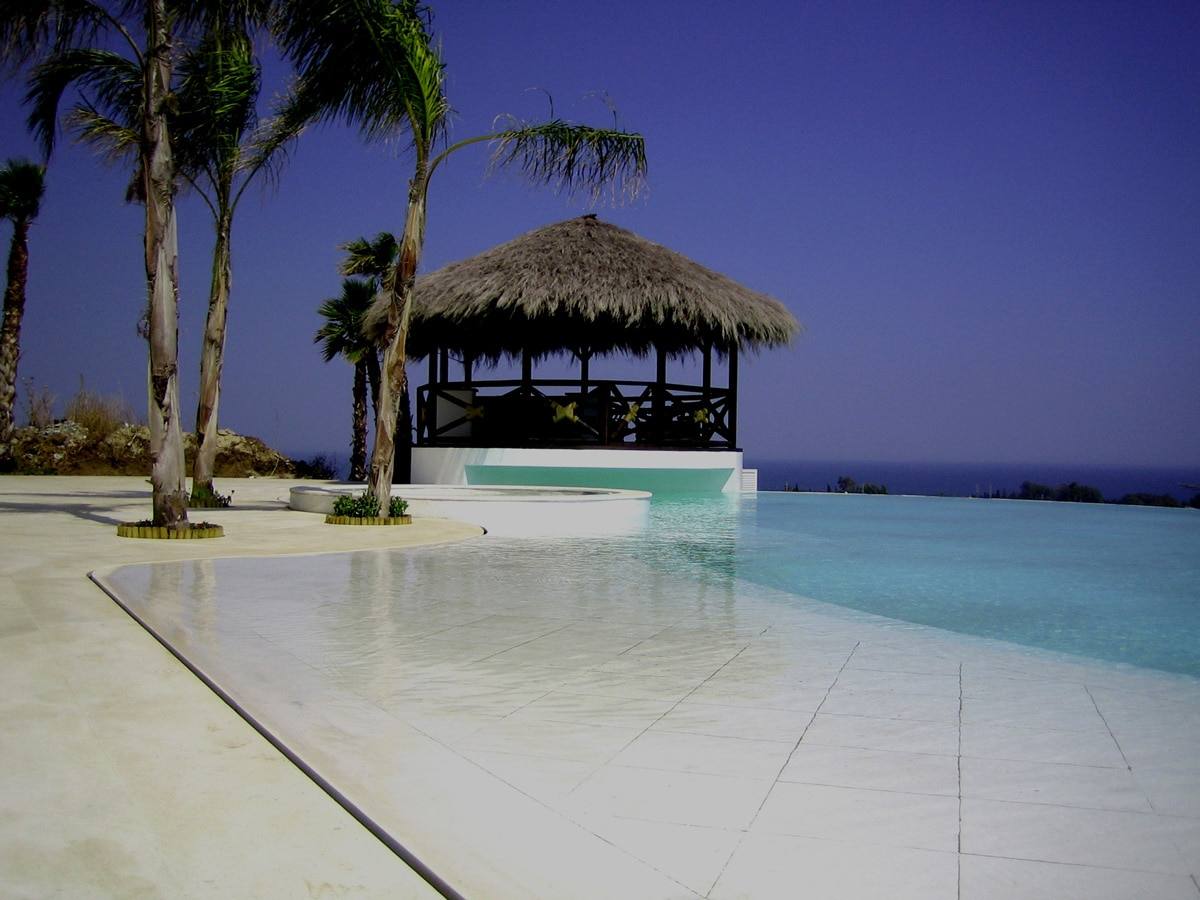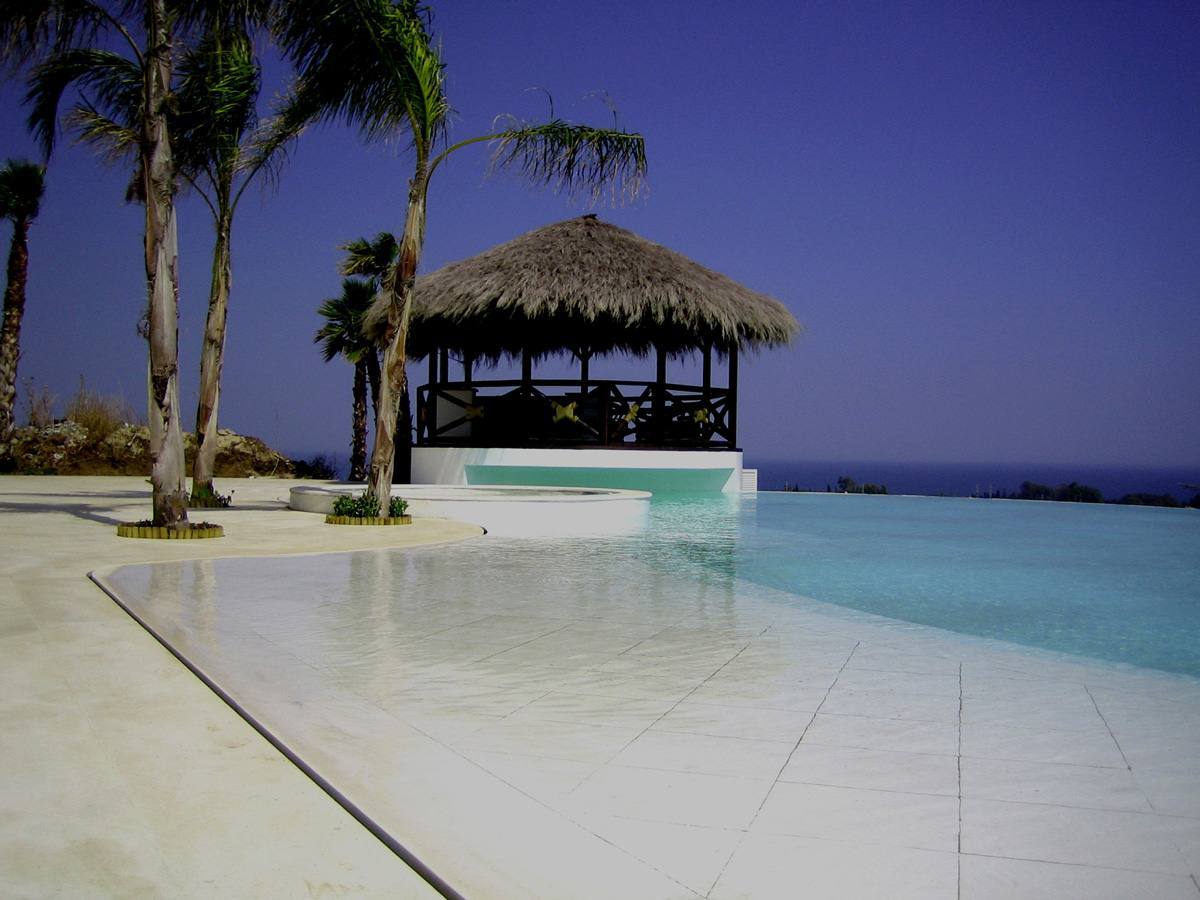 This client was starting to build his beautiful villa near Marbella in Spain: he and his architect contacted us because they wanted to construct a zéro edge pool but were not sure of the options taken. Indeed, the property benefited from a magnificent sea view that would not have been highlighted at all in the first project.
We therefore proposed an idea that immediately seduced her: Mix 2 kinds of overflow on a free-form pool and integrate a raised "chiringuito" to enjoy the view of the pool and the sea.
The mixed overflow is one of the most complicated to achieve but when it is successful its effect is fantastic. The deck lever overflow gives the impression that the pool extends onto the terrace of the house and the negativ edge overflow opens the view on the horizon; this last effect is particularly striking with a sea view but can be used in any environment.
The dimensions of the project without being exceptional are significant: 14 m x 8 m. In addition to the swimming area, the ensemble also includes a jacuzzi located 20 cm above the water level and overflowing into the pool. The terrace is extended by an immerged beach coated with the same roughened white marble to avoid accidental slips.
The automatic cleaning of the pool bottom is ensured by a system of nozzles integrated in the concrete slab. The installation of two all-season heat pumps met our client's requirement to be able to swim in summer and winter.
The pump room is located under the "chiringuito" and houses the filtration groups, the water disinfection by a salt chlorinator. A solenoid valve controls the spa's operation and allows the temperature to rise thanks to an additional heater.