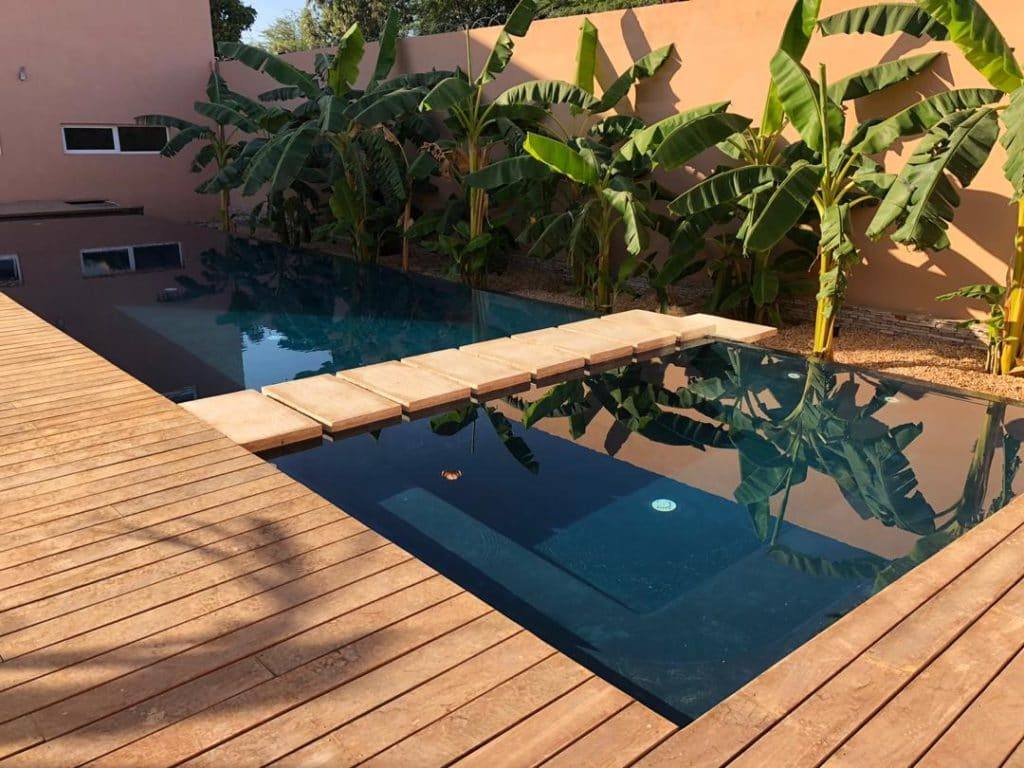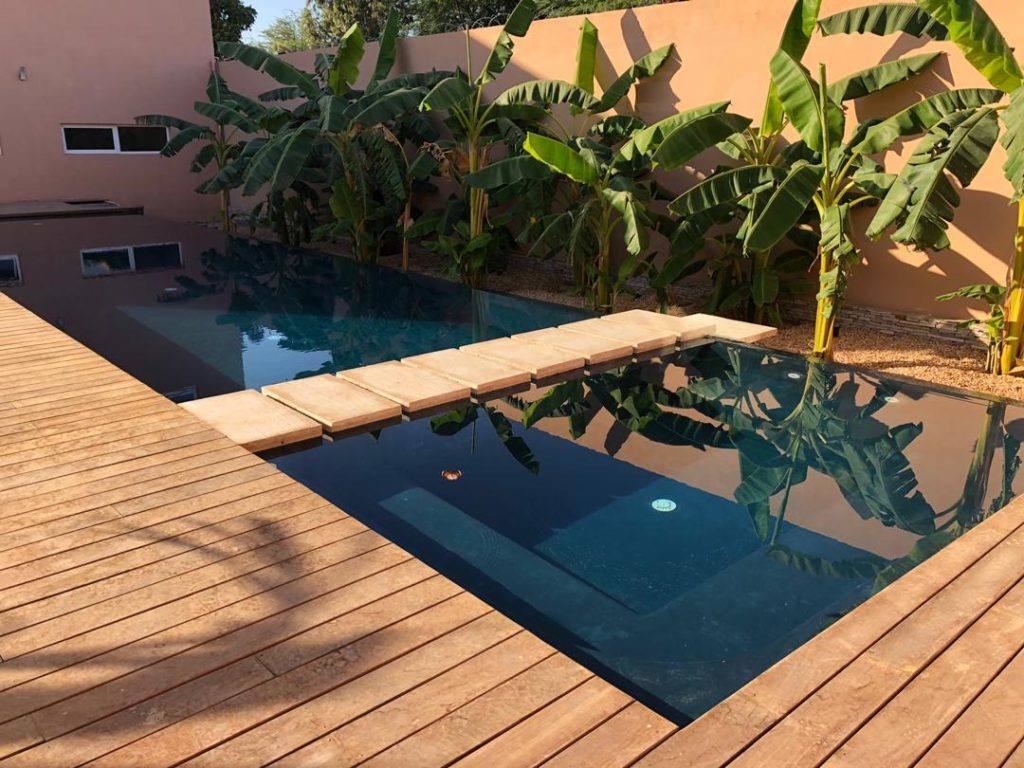 Our client wanted to build a swimming pool that would not only be a place for swimming but also a convivial place for the organisation of parties bringing together important people..
Project description: A 16 m x 3.70 m pool with an infinity overflow on the pool length. You enter the pool through a submerged deck extended by steps. At the other end of the pool, a massage bench for 6 people has been drawn. It is separated from the pool itself by stepping stones that allow you to go from one side of the pool to the other without going around. The deck, covered with exotic wood, is the ideal place to receive guests. The gutter used as balancing tank is covered in the same way as the deck.
Our services: For this client we designed the project, drew up the plans, established the list of equipment and materials required and monitored the site in person.
The construction: The pool was built in hollow blocks. The inner lining of the pool is a dark blue glass fibre reinforced polyester resin. The application was carried out by local workers.
Equipment: In addition to a filtration system adapted to the volume of the pool and the length of the overflow, the pump room contains a salt chlorinator and a heat pump.
The constraints imposed on this project :
For the design, we had a constrained space; the pool is indeed framed by 2 small buildings. In addition, the dimensions of the pool itself had to be adapted to the large number of visitors.
For the construction, the client provided us with local workers who were not very professional, either for the masonry or the hydraulic part.
All materials and equipment have been imported from Europe, including the concrete blocks.
The result: The reaction of our client speaks for itself: "Wow !!!! how beautiful! "There is still some landscaping work to be done, but the main thing is there. This achievement opened the doors to several other sites in Mauritania; for us, this is the best proof of customer satisfaction!