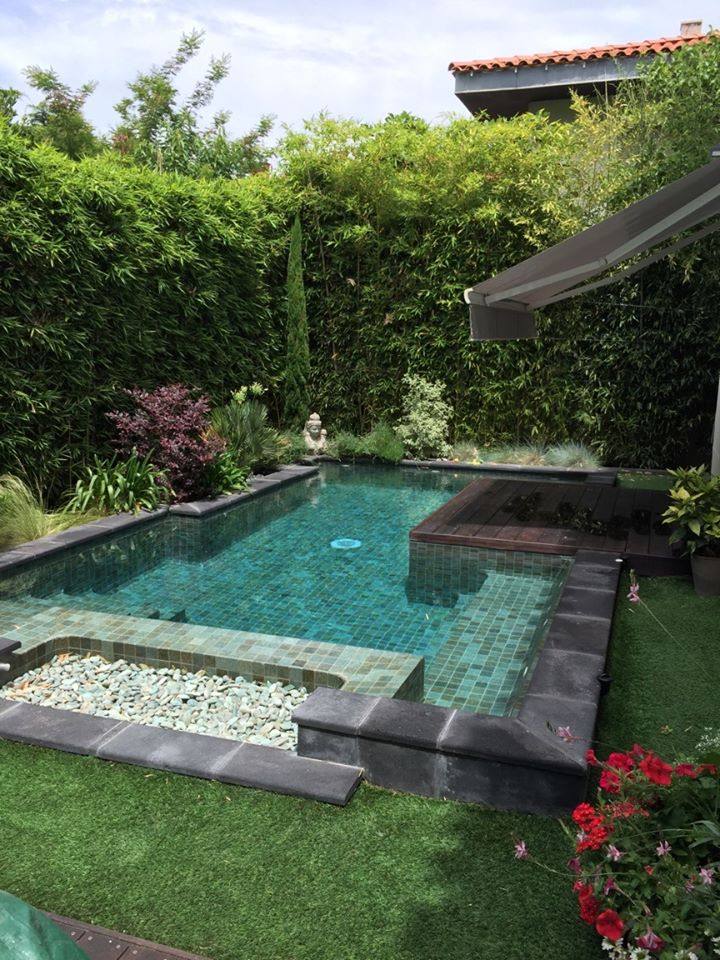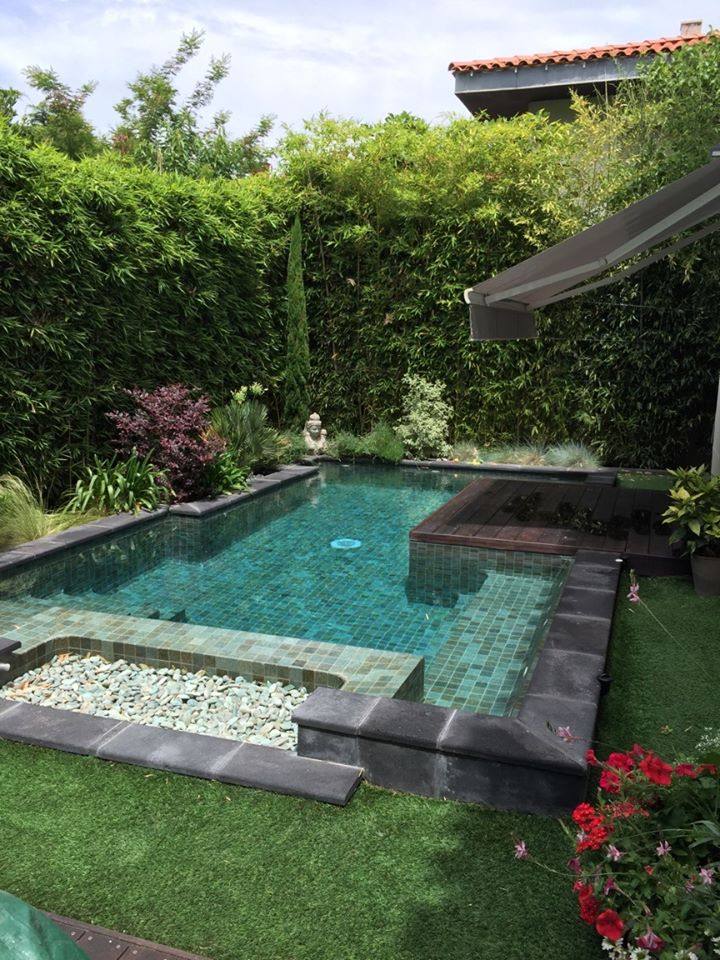 The owners, great travelers, had kept the nostalgia of Asian countries. In the garden of their townhouse, they had planned to recreate some of this atmosphere by planting bamboos but had no idea how to integrate a small overflow pool.
We designed a tailor-made project, making the best use of the limited space available. The originality of this 6m x 4m project is not, of course, the geometric shape of the pool, but the presence of a wooden deck at the same level as the living room of the house; it gives the illusion of overhanging the pool, like a pontoon that would advance over the water. The overflow on part of the width of the pool lets the water flow through a bed of pebbles.
A jacuzzi bench on the left allows you to relax to the sound of the water gently flowing between the stones.
To reinforce the zen effect of the whole, the interior coatiing was made of green Sukabumi, natural stones from Indonesia. For the owners the bet was successful because the pool blends perfectly with the surrounding vegetation.
The filtration system is equipped with a variable speed pump and a filter using recycled glass as filtering media; an additional pump is used to operate the nozzles of the Jacuzzi bench; the start-up is done by means of a pneumatic button located near the bench. The water is disinfected by a salt electrolyser.
This project was built by a mason and a plumber who were totally inexperienced in swimming pools. In addition to creating the design and executing the drawings, the client asked us to assist him during the construction. We were thus able to give him the benefit of our experience and to check at each stage that everything was in conformity with our drawings.