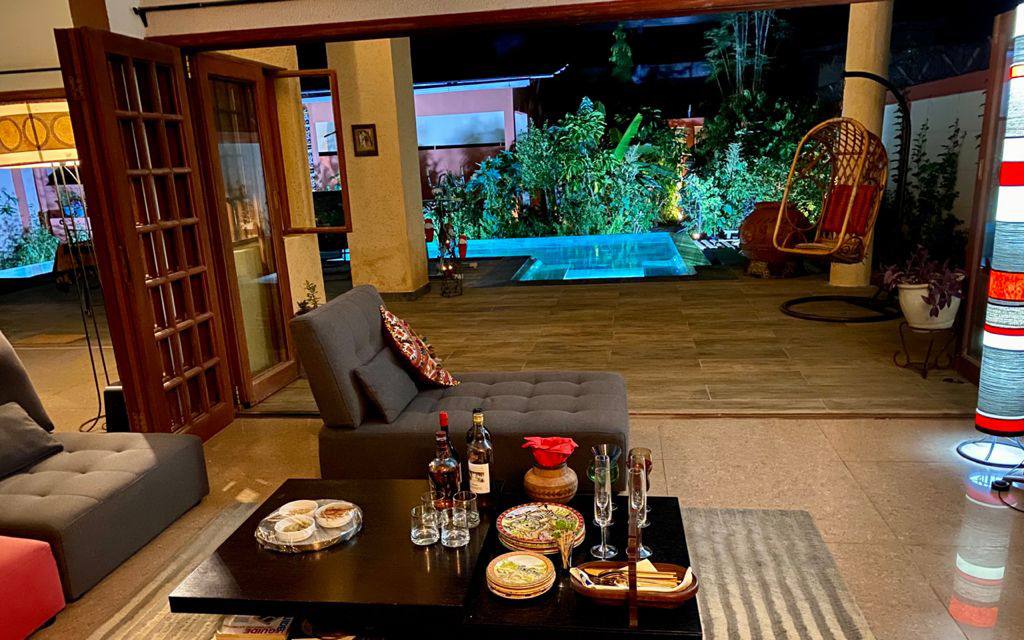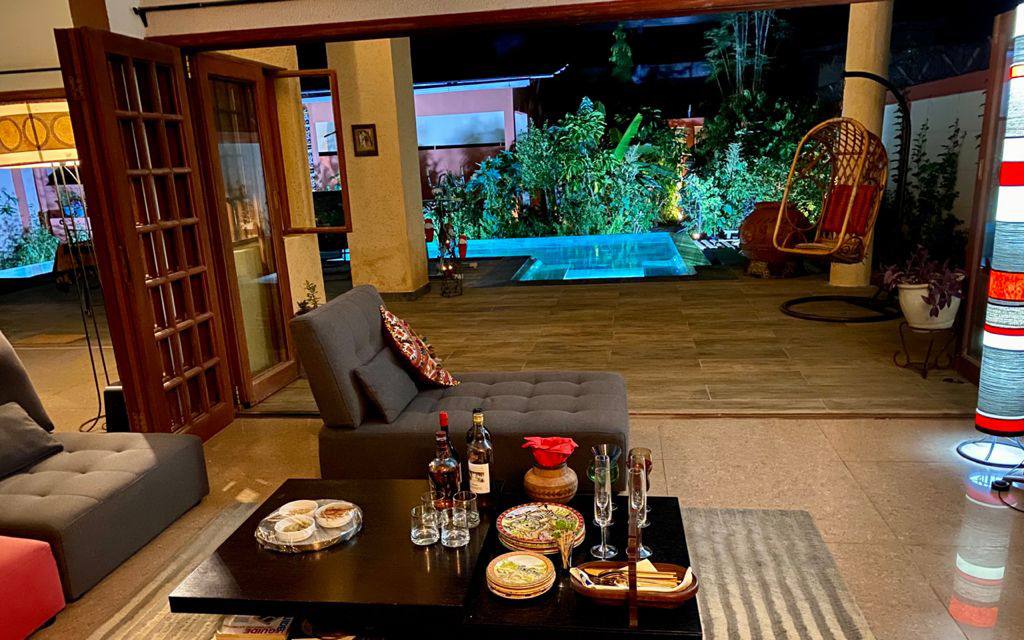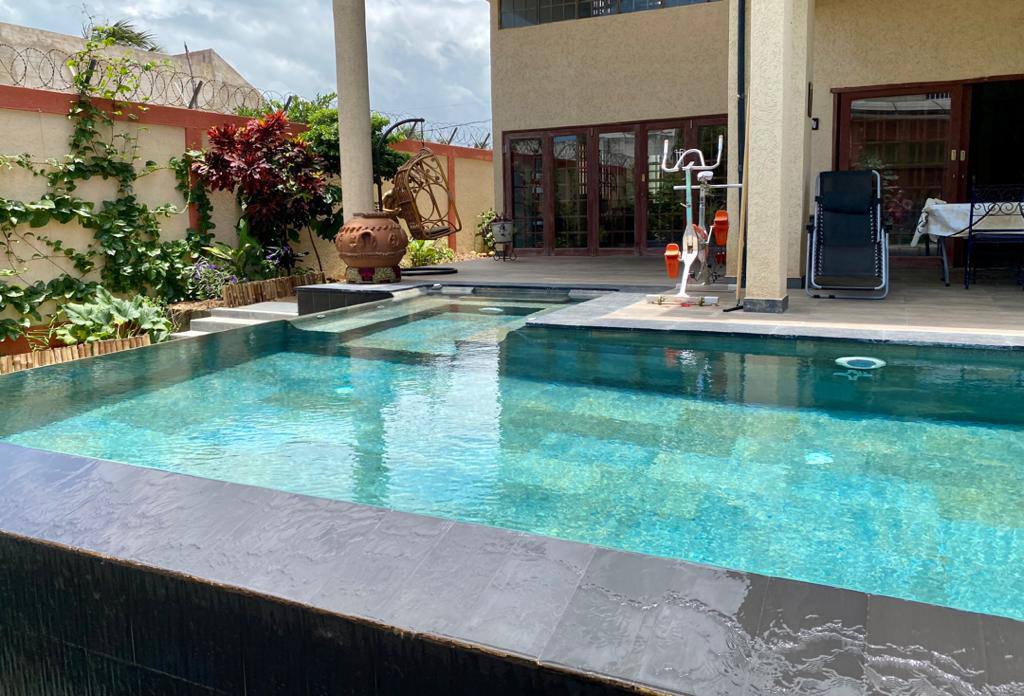 A few months ago, clients from Togo living in France contacted us. They were dreaming of having an infinity pool in their future principal residence in Lomé. No doubt, the lack of professionals on the spot and the desire to invest in this project pushed them to contact us.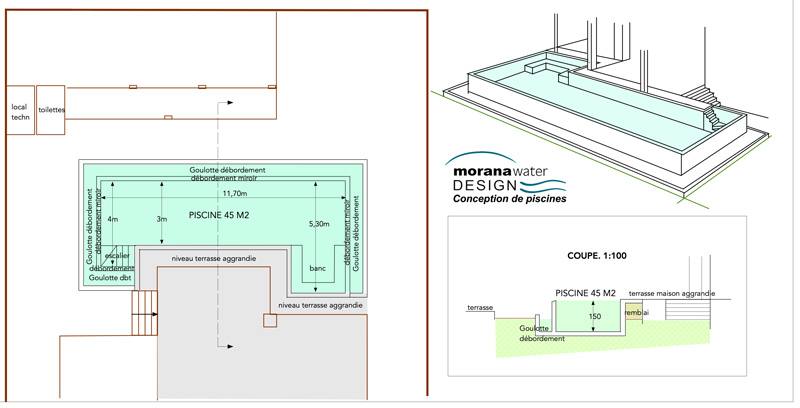 Our discussions during the design phase resulted in a project that fully satisfied them both aesthetically and technically. It is important to note that we exchanged almost exclusively by email.  Following their agreement on the preliminary project, we drew up all the plans, construction details and hydraulic diagrams. It took about a month from their first contact to the completion of the drawings.
The two concerns of our clients were the supply of materials in Togo and the construction process on-site. Their knowledge of masonry and plumbing was, at the time, very vague.
We provided them with a complete list of all the filtration material needed and complex to find on-site to address their concern about the material. Before leaving France, our clients could buy everything: pipes, fittings, valves, seals, floodlights, pumps, filters, buffer tank level regulator, etc., right down to the electrical cabinet.
When they arrived on site, we set up an online support service for the entire duration of the project. Using WhatsApp, we guided them and their local workers through all project phases, from installing the piping before the invert to the construction of the blockwork, plastering, waterproofing, interior cladding and finally, the installation of the technical room. Plans and sketches often helped us to understand better; a drawing is better than a long speech!
This mission continued until the pool was fully operational.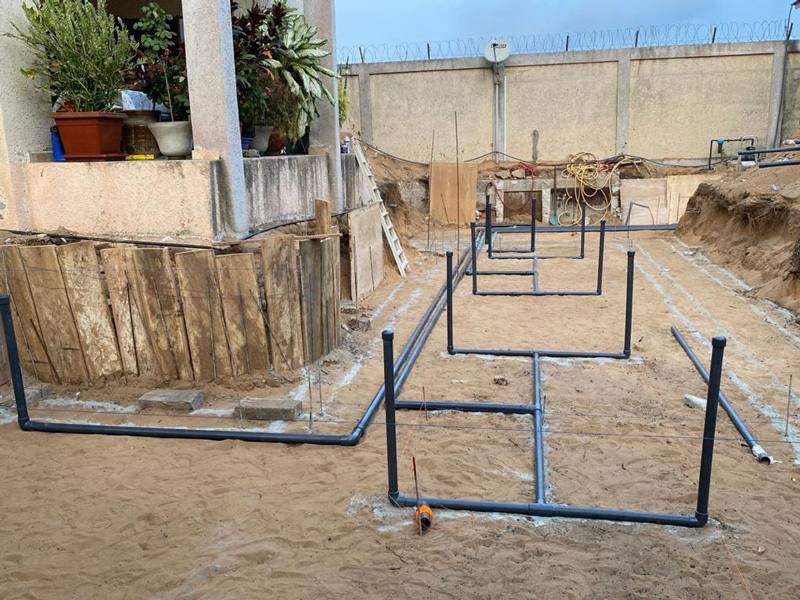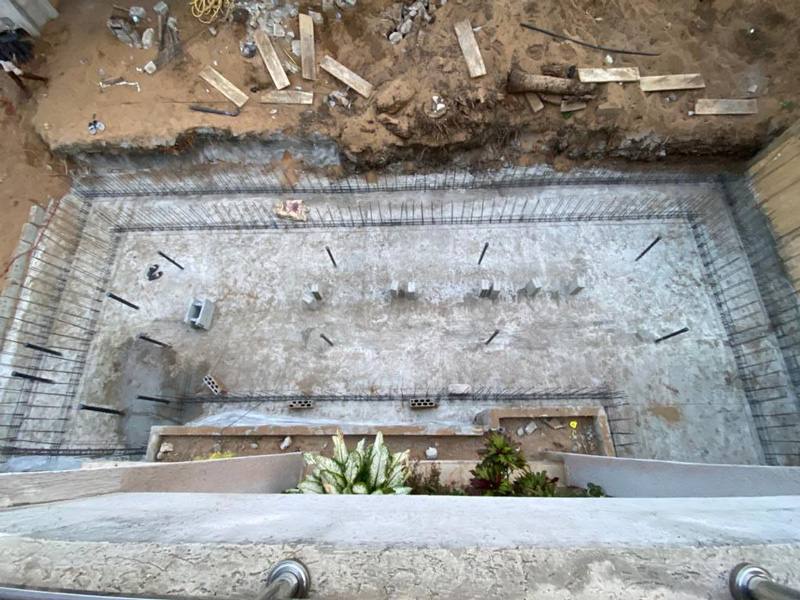 The construction was made of concrete blocks manufactured on-site by a local company; transporting blocks manufactured in France was very expensive. A straightening plaster and a waterproofing plaster were applied before tiling.
Here we share some of the photos of the works and the result. Of course, the surrounding area still needs to be polished, but the main thing is there.
As they say: "After three months, they can now enjoy the pool they had dreamed of. "Even if their involvement has been significant, they managed to do it.
And the great thing is: the cost of the pool was lower than the prices of the quotes obtained from professionals.