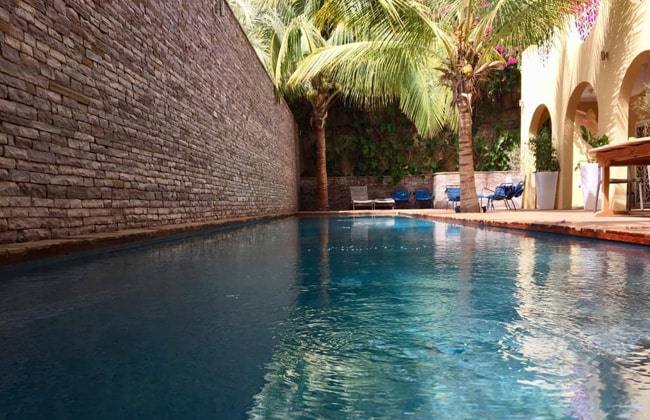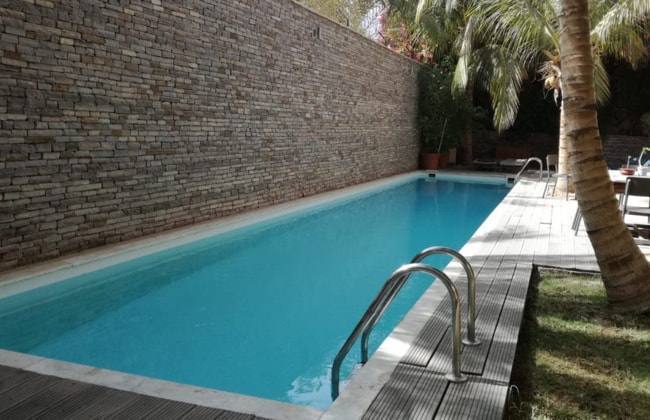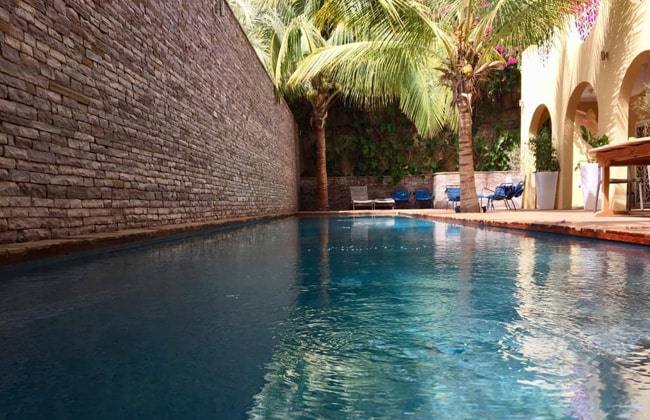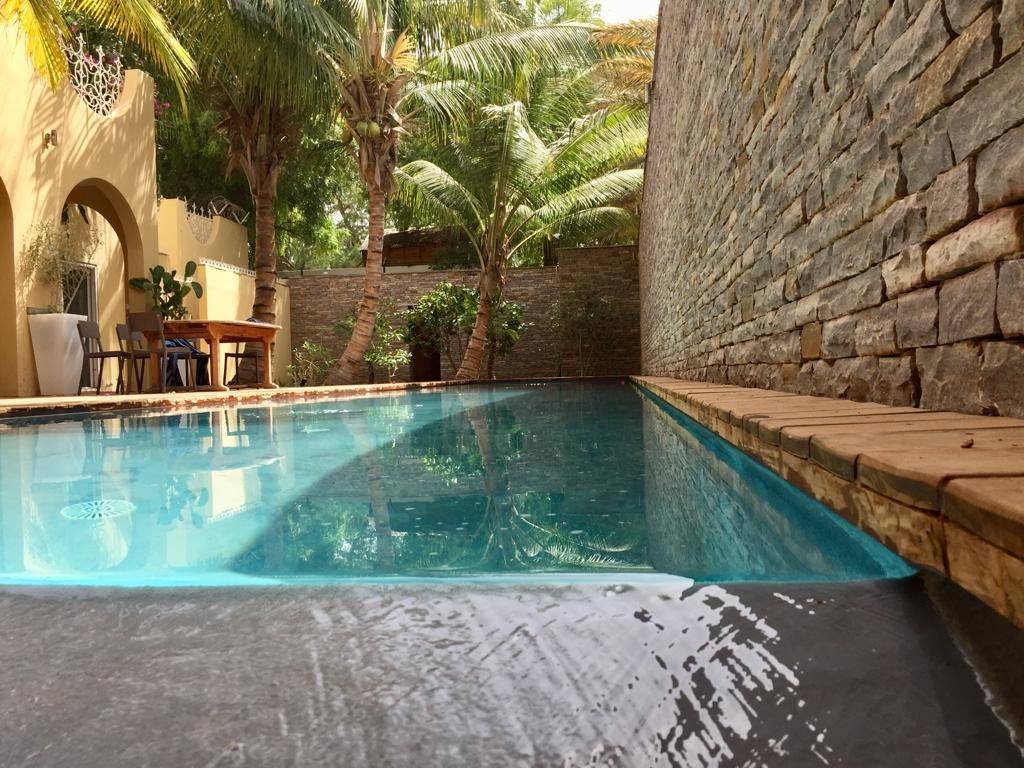 The idea of this renovation is quite simple: Transform a pool with skimmers into infinity pool while taking the opportunity to "give it a facelift".
This pool had no major problem but the customer having seen one of our realisations in Nouakchott enquired about us. His wish was also to upgrade the pool.We have also suggested to change the ageing tiles for a more modern interior finish. So we made him the following proposal:
Removing skimmers by replacing them with an overflow on the width of the pool.
Raising the bottom of the pool to integrate the inlets necessary for the proper functioning of the pool.
Creation of a staircase in place of the ladder allowing access to the pool.
Creation of a balancing tank as an extension of the pool, hidden under the terrace.
Modification of the filtration unit and use of recycled glass as filter media instead of sand
Addition of a heat pump.
Addition of a salt chlorinator for water disinfection.
A new  dark grey  coating . Made of polyester resin layers on fiberglass mats it ensures an excellent waterproofing of the pool and an incomparable aesthetic result.
Our job was to design the drawings for this renovation, to list the necessary equipment and to supervise the works on site from end to end.
From an ordinary pool, we made a pool that highlights the beautiful tropical garden. The color of the coating of the pool is in perfect harmony with the color of the local stones covering the wall overhanging the pool.
The work was carried out with local workers including for the polyester. The pool equipment (pump, filter, PAC, …) was imported from Europe by the owner.